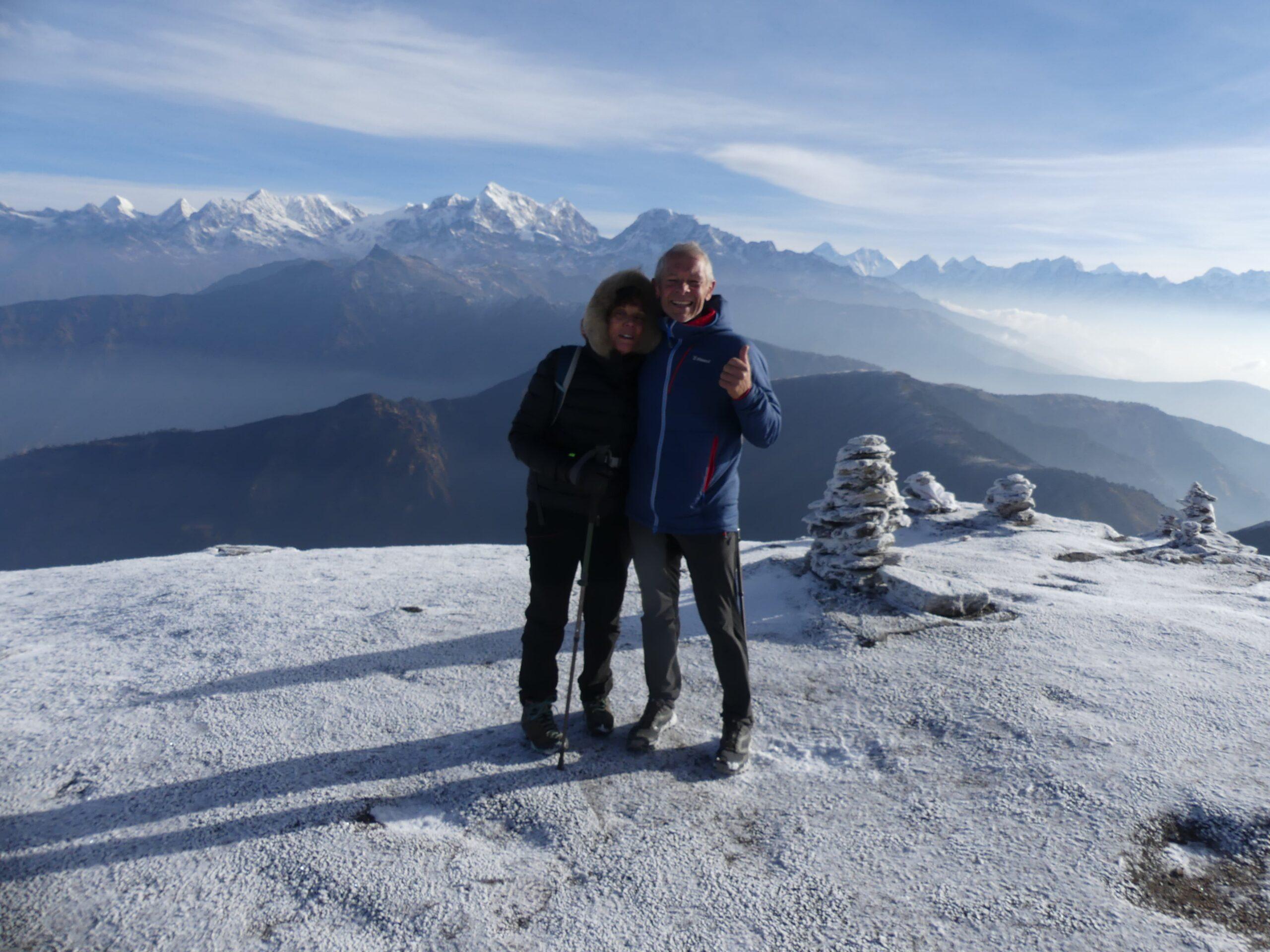 Pike Dhudhkunda Trek
August 28, 2023
Pike Dhudhkunda Trek
The Pike Dhudhkunda Trek is a lesser-known yet beautiful trekking route in the Solu Khumbu region of Nepal. This trek offers a blend of cultural experiences, stunning landscapes, and a visit to the sacred Dhudhkunda Lake. Here's an overview of the Pike Dhudhkunda Trek-
---
Duration of Pike Dudhkunda Trek
The Pike Dhudhkunda Trek generally takes about 11-12 days. It depends on where we start this trekking and where we end the trek. Likewise, the Pike Dudhkunda Trek take how far we can walk per day, it means it depends on you walking as well pace. It seems this trekking takes about two weeks. And, don't forget you stay days in Kathmandu, too. This itinerary of Pike Dhudhkunda is completely customizable according to your requirement and choice.
The trek usually starts and ends in the town of Phaplu – nearby the airport of Phaplu. But, we propose this time to sart Pike Dudhkuda Trek at Dhap. and it takes you through beautiful landscapes, Sherpa villages, rhododendron forests, and offers stunning views of the Himalayan mountains. The main highlight of the trek is Dudhkunda Lake which is Holy Lake for local people. One of religious celebration takes part in Dudhkunda Lake is the the month of August during fullmoon, which is a sacred alpine lake situated at an altitude of around 4,560 meters.
---
Highlights of Pike Dudhkunda Trek
Cultural Experience: The Pike Dudhakunda Trek takes you through traditional Sherpa villages, allowing you to immerse yourself in the local culture, customs, and way of life. We can have a chance to visit some Buddhist Temples- Monasteries, too. Life style of local people, their rituals and system of society motivate travelers to fee grateful and meaningful of entire trekking.

---

Dhudhkunda Lake: The highlight of the trek is reaching Dhudhkunda Lake, a sacred alpine lake located at an altitude of around 4,560 meters. It holds significance for both Buddhists and Hindus, and pilgrims visit the lake during the full moon of August to take a holy celebration. Dudhkunda carries some special meaning! Dudh means <Milk> and Kunda mean <Pond or Lake> so, there is a Lake in the color of Milky Lake!

---

Gigantic and Scenic Views: The trek offers panoramic views of various peaks, including Mt. Everest, Makalu, and Kanchenjunga. You'll also pass through beautiful rhododendron forests and terraced fields. For more,

Breathe-taking views of Mt. Makalu, Mt Everest, Mt Lotse, Thamserku mountain, Kusum Kangaru, Mt Numver, Mt, Karya Lung, Mt Khatag, Mt Gaurishankar and many more.

---

Off-the-Beaten-Path: The Pike Dhudhkunda Trek is less frequented by tourists, providing a quieter and more serene trekking experience compared to the more popular routes like Everest Trekking, Annapurna Trekking and some other Trekking Area of Nepal.

---

Phaplu Airport and Agro-Farm: Lower Everest Region also one of well developed destination for trekking lovers in Nepal. We have one domestic airport at Phaplu and there will be some numbers of internal flights during the season. But, no worry about as we have another means of transportation from Kathmandu to Trekking spot of Pike Dudhkuda Trek- Dhap which is by Jeep.

Not only, there is an agriculture farm. They produce mostly fruits like Apple, Lichi, Peaches, Strawberry. Vegetables like Himalayan Potatoes, Spinach, Broccoli, Cabbage, Carrot and much more. When tourists cunsums such kinds of organic products, will feel happy to do This Pike Dudhkunda Trek.
---
Itinerary of Pike Dhudhkunda Trek
Day 1: Fly/Drive from Kathmandu to Dhap
Day 2: Trek to Jhapre Village
Day 3: Trek to Bulbule
Day 4: Trek to Pikey Base Camp.
Day 5: Early morning hike to Pikey Peak (4,065 meters) for sunrise views, then trek to Junbeshi
Day 6: Visit to Thupthen Chholing Monastery and Back to Mopung Village
Day 7: Trek to Sashar Beni (The longest day- Full of FULL DAY),
Day 8: Hike to Dudhkuda Lake and Bak to Kamu Danda
Day 9: Trek to Takshindu or 30 minutes down to Ringmo Village.
Day 10: Trek to Phaplu to end.
Day 11: Drive/Fly to Kathmandu, Check in Hotel
Day 12: Final departure from Kathmandu.
This is a general itinerary and can be adjusted based on your preferences and the local conditions. It's important to be prepared with appropriate trekking gear, clothing, and essentials. As with any trekking adventure, staying informed about the latest information on permits, accommodations, and trail conditions is recommended.
Cost of Pike Dhudhkunda Trek
The Pike Dudhkunda Trek Cost will be varied according to provided services as per our client's requirement. Some people want to get it in full package based and some are interested in taking cheaper for just Trekking permit and trekking guide service based. But, regarding the cost of Pike Dudhkunda Trek, we have crafted an estimation which will be aggregated FINE for all trekkers.
 For 02 people: USD910.00 Per person.

For 04 people: USD880.00 Per person.

For 06 people: USD 790.00 Per person.

For 07+ people: USD: 750.00 Per person. 

---

Above the cost in full package includes:

2 hotel in Kathmandu on BB and Twin-sharing Room.
Local Jeep drive from Kathmandu to Dhap and from Phaplu to Kathmandu.
One Local experience Trekking Guide
Porters: 1 porter = 2 Clients and weigh will be 15-20 kilos at maximum.
Food during the Trekking: Three Times (Breakfast-Dinner-Lunch)
Tea/Coffee during the meal: In system of CUP (If you go for pot system, the criteria can't meet)
Trekking Permit
Local insurance of Guide and Porter (If incase of death)
Kathmandu Airport Pick-up and drive.

Above the given cost does not include which are not mentioned in the column of <<Above the cost in full package includes>>

To make more flexible in the cost and to know more details of This Trek, please keep contact us in faster way-

WhatsApp :+9779818727219 (Dilu Rai- A Trekking Guide and Manager)

Glacier Family Treks & Expedition 

Email: info@glacierfamilytreks.com
---