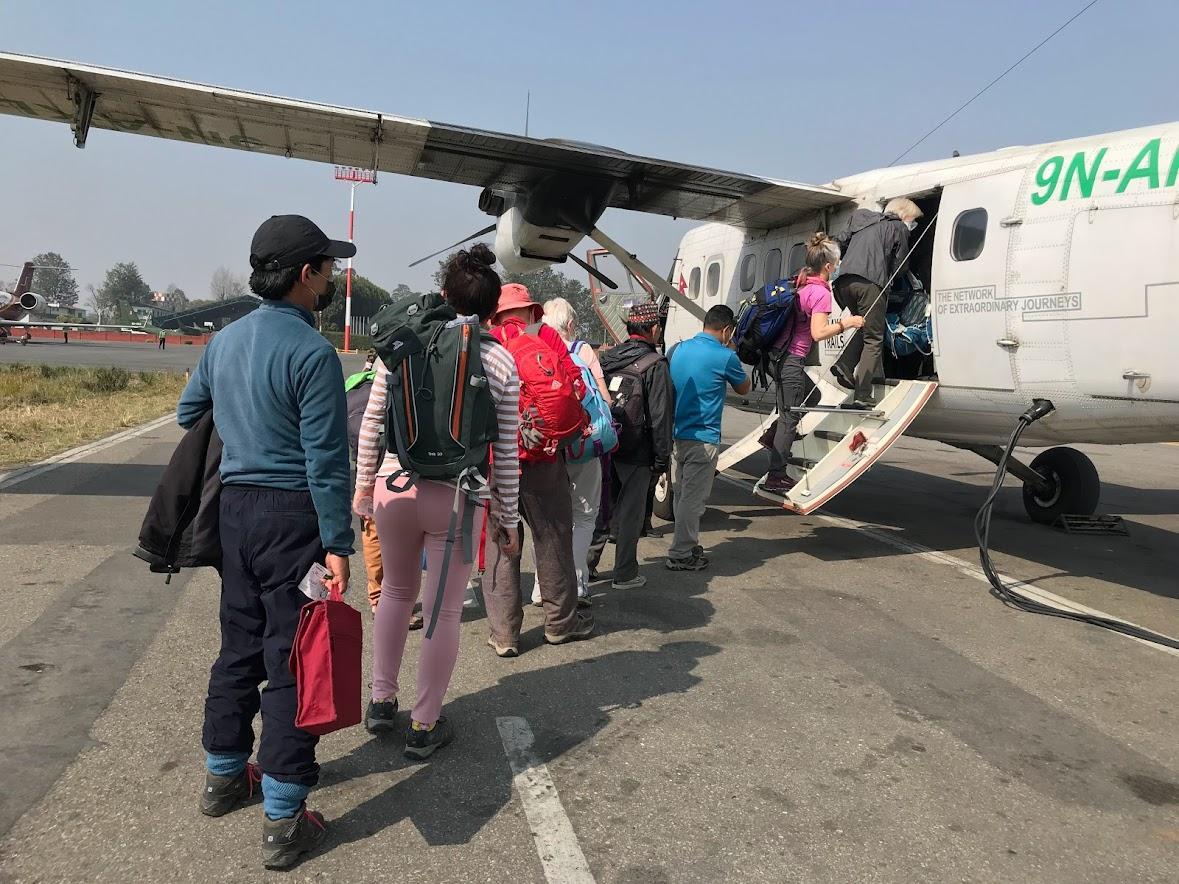 Guide for Trekking in Nepal
September 4, 2023
Guide for Trekking in Nepal
The Nepal Tourism Board (NTB) made an important announcement in March. Starting from April 1, all tourists, whether they are alone or in a group, must have a licensed guide when trekking in Nepal. This means if you plan to hike or bike in Nepal, you'll need a guide to accompany you.
Why did they make this rule? There are two main reasons. First, they want to make trekking safer. Altitude sickness and getting lost are big problems in Nepal, and having a guide can help prevent these issues. Second reason to make taking a trekking guide is, this rule will create more jobs in Nepal's tourism industry. If it creates more jobs, Nepalese trekking – tour guides will have better economy condition.
But wait, does this rule apply everywhere in Nepal? Can you still trek without a guide?
The rule only applies to certain treks that require something called a TIMS Card. These treks are in the Annapurna Region and Langtang Valley. To get a TIMS Card, you have to hire a licensed guide.
If you want to trek solo in the Everest region, you're in luck! You can still do that. But keep in mind that treks like the Everest Base Camp trek require two permits: one for Sagarmatha National Park and another for Khumbu Pasang Lhamu Rural. These replaced the TIMS card in 2018.
Shorter treks in the Kathmandu or Pokhara Valley don't need permits, and you don't have to hire a guide. So, no changes there.
Some parts of Nepal, like Upper Mustang, still have special rules. You'll need special permits and, of course, a guide to enter these areas. Nothing has changed here.
People have different opinions about this new rule in Nepal.
Trekking agencies are happy about it because they will get more business. According to the new rule, you have to hire a guide through a government-approved trekking agency registered with Taan (Trekking Agencies Association of Nepal).
But many other business owners in Nepal's tourism industry don't like the rule. They worry that fewer tourists will visit Nepal now. Even some experts who know a lot about mountains are not sure if this quick decision was a good idea or if it will help the country's economy.
Trekking Guide is Mandatory in Nepal
Having a Trekking Guide is already safe for all trekkers in the Himalaya Nepal. For single person trekkers or grouped trekkers, a guide assures to clients feeling completely safe. Before today, there were many solo trekkers lost. Somewhere were fell down in the river and died. Somewhere lost in the middle of forests and somewhere kidnapped and raped then killed, too. But many of them had never got to their home. That's  why, thinking that the "safety is prior", any you have to hire a guide during your trekking in the mountain. So, the Nepal government had decided to make trekkers obligated hiring a trekking guide since April 1st, 2023.
A trekking guide is not only for you guard or for your safety, a trekking guide is for the information. There a is proverb in Nepal- A Guide is the Ambassador of the Country". It means, a trekking guide  cultural tour guide, can explain all about the country about what you wish to know. It's sure a guide cannot explain about all and everything with full of details, but a trekking guide or a tour guide is not the "Master of all but he is only a jack all of". So, he or she always tries to reply of your queries.
If you are looking for a trained and license holder trekking in Nepal, please keep contact us-
WhatsApp: +9779818727219 (DILU RAI- a trekking guide)
Email: info@glacierfamilytreks.com
Glacier Family Treks & Expedition P. LTD.
Kathmandu, Nepal
---
We hope you are interested in-